About Us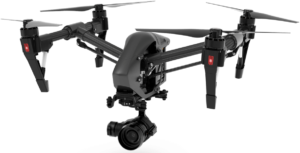 We are a visual media production facility that offer a full range of video services.  Here we would like to bring your attention to our fully qualified aerial capabilities.
We can offer a one man drone shoot, on certain projects, but we normally work with a two 2 man crew for drone only shoots.  We also offer a full production crew to include other camera systems, including hand held gimbals. We also have night flying permissions and access to thermal and aerial surveying aerial systems.
All pre-production and site risk analyses are done by our experienced production team and any post production is also handled by our own editors and digital artists.
The highly experienced Richard Pinches is at the helm, with over 33 years experience behind a camera and still very passionate about delivering quality imagery. Our aim is to bring the cinematic approach to every aerial shoot. We are highly adverse to lazy techniques of  just 'throwing' a drone into the sky and hitting 'record' in a 'spray and pray' technique. Because we have a background based on supplying high quality imagery for national brands in national campaigns, we strive to supply the most striking imagery we can, even if that means arriving on site in the pitch dark and setting up waiting for that incredible dawn shot. Our showreel will testify to the quality and commitment of our operators.